Professional Curtain Cleaning Services in London
4 Seasons Carpet Clean professionals offer curtain cleaning services in Paddington W2, London area with total satisfaction and no shrinkage. Are your curtains in the living room or bedroom looking dusty or dirty? If you like to open your windows more often, you probably see the dark shadows of dust on your curtains. They usually change color so fast because of the air pollution. Dirty curtains usually are the first thing guests or visitors notice when they enter the house. If they are already dirty and darker than usual, then they could be in a need of good cleaning method. Curtains are usually made of delicate fabrics to let the sunlight get through the house.
You may have tried cleaning your curtains before, but you didn't receive the best result of washing them. Most of the time their stains and dust couldn't clean properly with usual detergents. They don't make much difference and sometimes damage the fabric.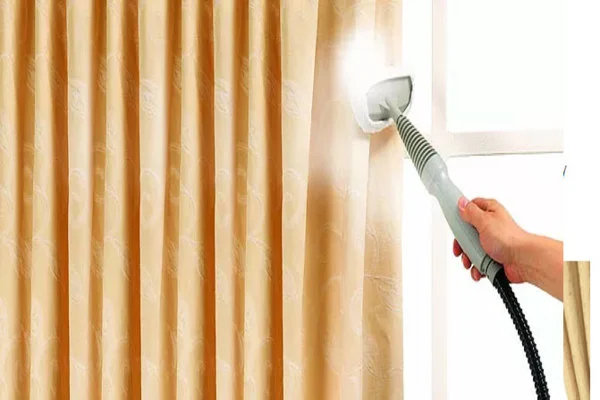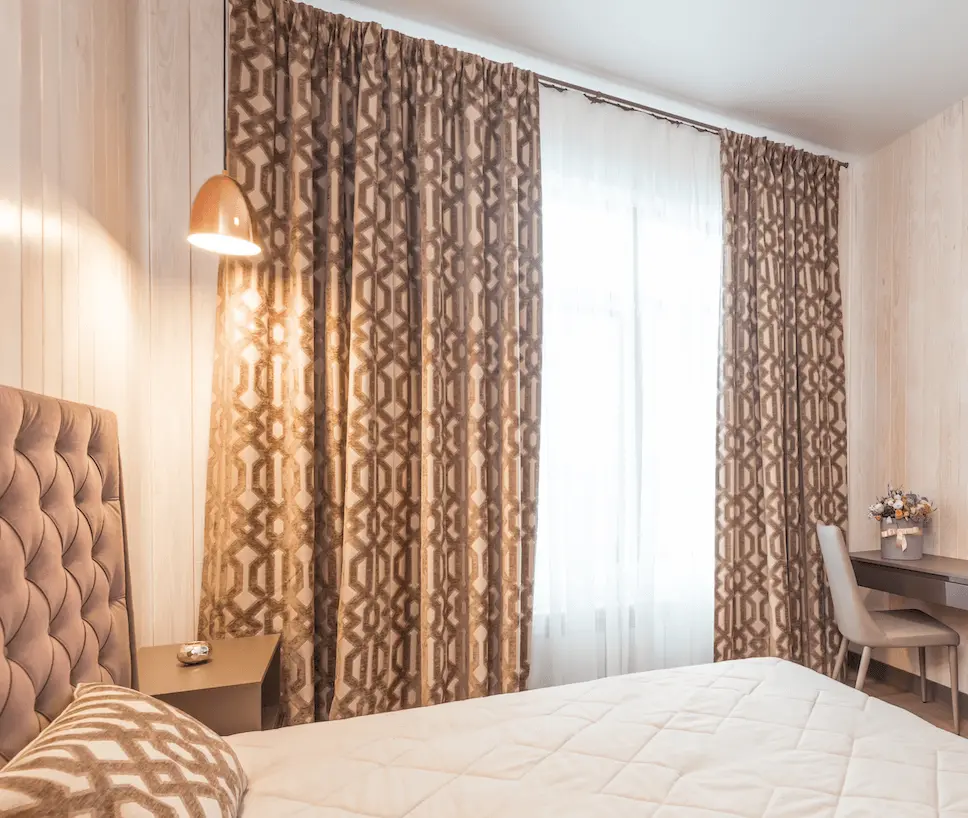 We use Best method for cleaning the Curtains professionally of your house?
The best solution is to leave it to the best curtain cleaning experts in London! We are 4seasons clean, the cleaning services company that offers a comprehensive curtain cleaning service in London that ensures total satisfaction. So let's find out more about the details of the curtain cleaning service we offer.
Curtain cleaning can be provided for any size and type of curtain from heavy drapery curtains to window blinds by our cleaning team in 4 seasons clean. Our experts in cleaning know different types of textures and curtains fabric and methods for removing stains. They are fully qualified to carry out cleaning tasks professionally.
All of our cleaning services in 4 seasons clean provided by experienced staff. The curtain cleaning process will be carried out on site. It means you don't need to remove curtains for cleaning them. Our team uses professional equipment that allows you to clean the curtains while they are hanging.
Different fabrics need different treatments; our curtain cleaning experts are trained to recommend the best treatment for a different type of curtain texture. All of the curtain fabrics are not suitable for steaming cleaning. We usually choose dry-cleaning in these cases instead of steam cleaning.
Curtain Cleaning Services in London – A Gentle, Effective Approach for Delicate Fabric Textures.
Expert Curtain Cleaning Services in Paddington W2, London: Revitalising Your Curtains with Care
Discover unparalleled curtain cleaning services in the heart of Paddington W2, London, where meticulous care meets exceptional expertise. Our dedicated team of professionals specialises in revitalising your curtains, ensuring they not only look pristine but also retain their original charm. With a gentle yet powerful approach, we address even the most delicate fabric textures, removing dust, dirt, and allergens effectively. Using state-of-the-art equipment and eco-friendly cleaning solutions, we guarantee a thorough cleanse while preserving the integrity of your curtains. Experience the difference of expert care, where attention to detail and commitment to quality combine to bring new life to your curtains. Trust us to deliver exceptional results and transform your living spaces into elegant sanctuaries.
Curtain Steam Cleaning step by step
First, we start pre-testing to know more about the nature of the curtain fabric.
Then we carefully select the best type of cleaning detergents to preserve the true color of the fabrics and avoid discoloration
Our team is equipped with a modern steam cleaning machine and we use chemicals that are eco-friendly that decrease chance of allergic reaction.
After that we start to inspect stain and spot for removal step that is applied on every curtain cleaning service.
When the stain extraction is done we use other equipment to extract the dirt and dust that is stuck on the fabrics of your curtains.
 Deodorizing is the last step of curtain cleaning service in 4 seasons clean.
Dry curtains cleaning in Paddington W2, London
Be sure that our hands are the safest possible hands to leave your curtains in care. We recommend you clean curtains at least once a year to maintain the quality of the fabrics. Every type of curtain has special methods and treatments to completely clean. Pelmet, swags, lace curtains, blinds, and voile nets are just examples of different types of curtains that need a special cleaning process. In reality, this list is limitless cause every house has a unique curtain according to the window size and design. Our professional cleaners in 4 seasons clean know how to handle the most delicate fabrics without damaging any part of the texture. That's why we are the best curtain cleaning company in London that you always come back to.
Curtain cleaning Price is surprisingly inexpensive
Maybe you think that curtain cleaning is so expensive and it's better to do it all by yourself, but the reality is not like this. Most curtains cleaning services are surprisingly inexpensive. So you don't need to buy a new curtain, you just need to call us! We can provide on-site cleaning in less time but we always recommend our customers to choose curtain removal and then dry cleaning to get the best result. Then your curtain transfers to our cleaning premises. We will use different methods to clean them softly and then deliver back the curtain to your home.
Keep Your Curtains Looking Great with 4 Seasons Carpet Clean London
Once you use curtain cleaning service at 4 seasons clean, you can't forget it. Our experts will be applying a stain shield protector to prevent rapid staining. If you are still in doubt and need more information about curtain cleaning in 4 seasons clean, to get more information :