COMMERCIAL CARPET CLEANING SERVICES BY 4 SEASONS CARPET CLEAN
Commercial Carpet Cleaning in London
We are a highly experienced commercial carpet cleaning company in London. As an owner of a company or a commercial property, you probably spend most of the day in the office. Your employees experience most of the daily routine in the office compared to their home. Therefore, a clean working environment can play a significant role in their mood and overall health. A fresh-looking carpet can boost the morale of employees and also make a positive impression on the visitors. One of the most important parts of your business is your customers, if you can make a good impression on them, you probably would receive excellent feedback. Besides these visual benefits, a fresh clean carpet can impact the indoor air quality of your company properties. Good quality indoor air conditions can decrease the chance of lung and inhale problems.
Our team of commercial carpet cleaners is highly trained to tackle the unique challenges of cleaning office carpets and rugs. With specialized knowledge in maintaining carpets across various commercial establishments like offices, retail spaces, hotels, and restaurants, we guarantee effective and efficient cleaning solutions.
What London Based Commercial Carpet Cleaning Company do?
You probably know that a day off can impact a huge effect on your business. Because of this reason, we offer commercial cleaning with dry cleaning methods for companies and commercial properties to avoid any downtime for your business. Most of the time we offer a bespoke cleaning method that is completely suited to your commercial facilities. It is completely suited to your business time and maintenance plan, so there's no worry to think about it. We clean carpets and working areas when your company is not open to work. Commercial cleaning methods are like an investment for your company. It protects the life span of assessments.
For tailored commercial carpet cleaning services in London, look no further. Contact us at 4 Seasons Carpet Clean to explore how we can transform your commercial spaces, allowing your business to thrive without any interruptions. Elevate your business environment with our dedicated cleaning expertise.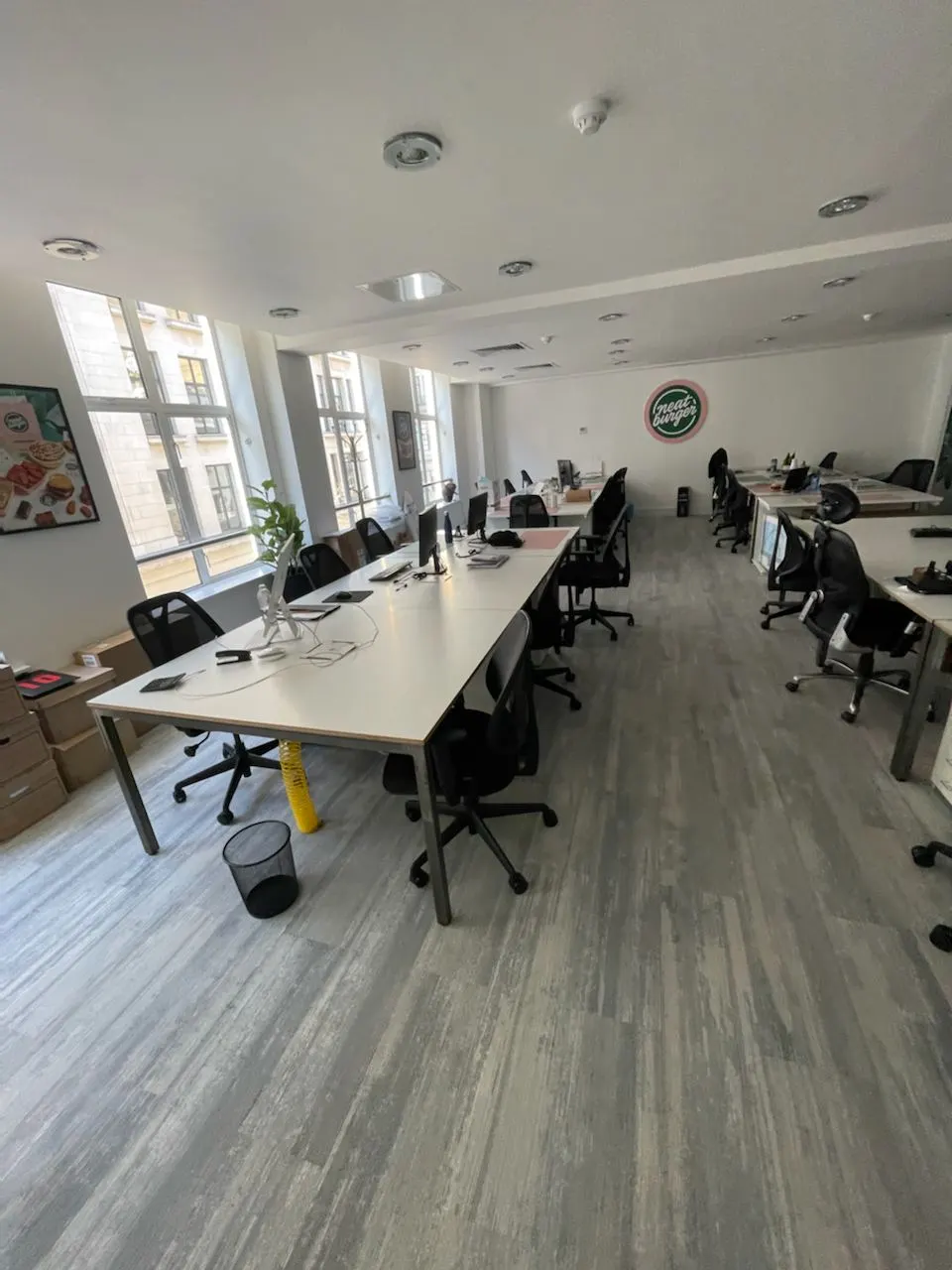 Commercial carpet Cleaning in London by 4 Seasons Carpet Clean
If you own a business, you probably know that a clean environment can play important role in your business, and also it has a huge impact on employees. To achieve this purpose, we provide bespoke stain removal services for commercial facilities in London.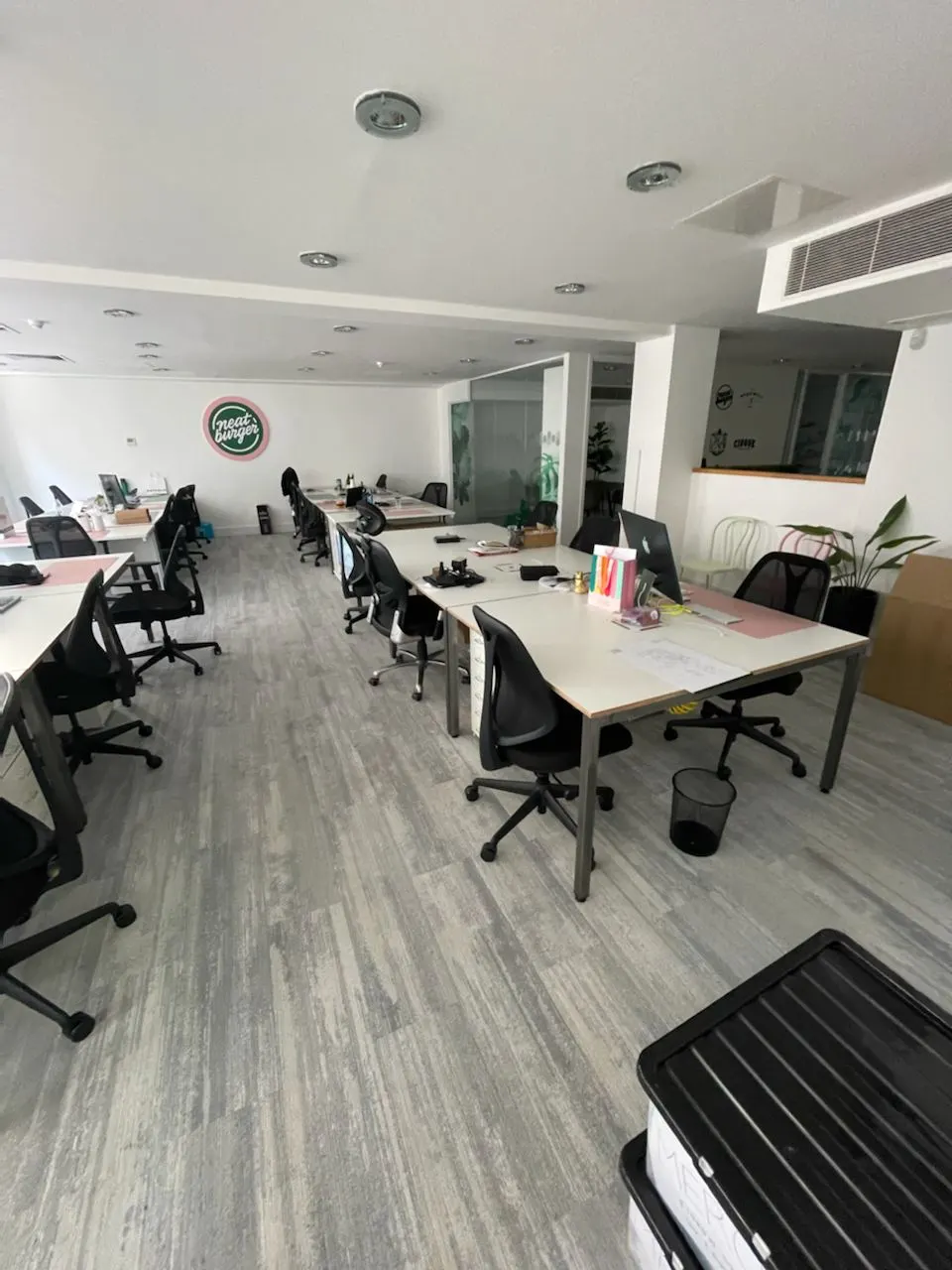 Our team in 4 seasons carpet clean high trained to help you with different cleaning problems. We welcome any commercial cleaning requests from different commercial properties such as hotels, stores, estate agents, or any other type of commercial facility. Our priority and goal are to satisfy our customers' needs to build a strong bond. Our team is completely prepared for any kind of project whether it's a small one or a big commercial cleaning project.
All The following organizations and commercial properties can contact us for cleaning services:
INDUSTRIES WE SERVE
Our services extend to various commercial properties, including:
Chain stores
Medical clinics
Physiotherapy centers
Restaurants
Hotels and motels
Gym and fitness facilities
Office towers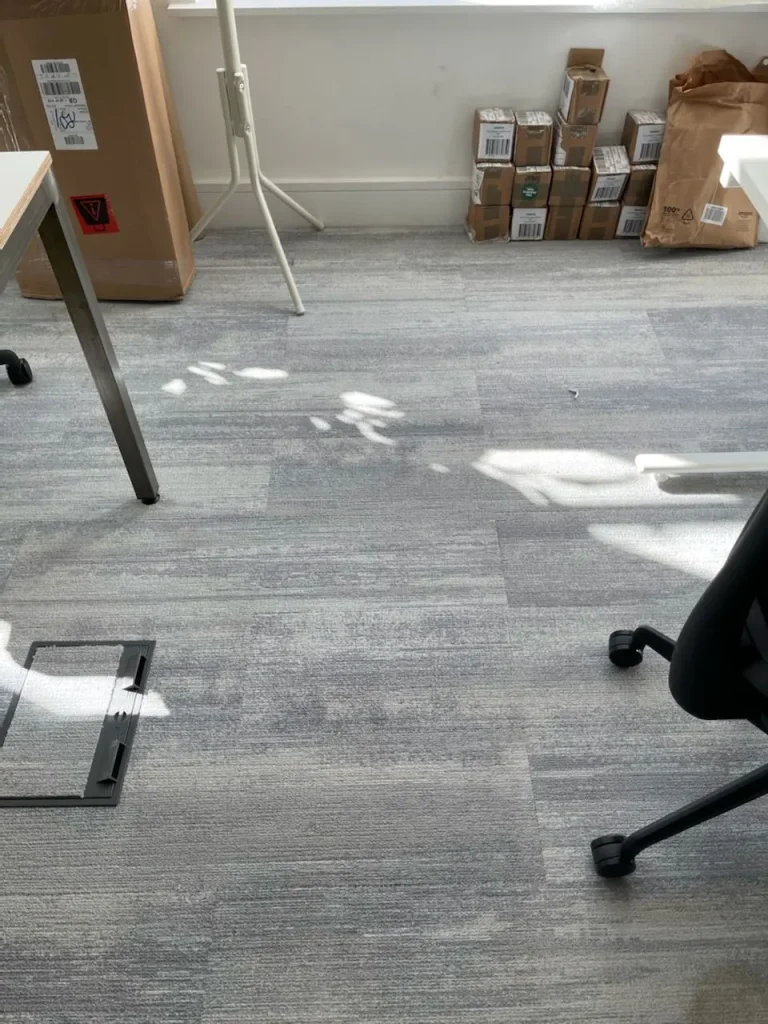 Focus on your business while leave the Commercial Carpet cleaning to 4 Seasons Carpet Clean
Our cleaning service company in London is built on the foundations of customer reputation, reliability, honesty, and reciprocated trust. We know the importance of a tidy working environment for your company.
The qualified cleaners we work with are completely examined before hiring and right after the hiring, they go through professional training sessions. We can ensure that the result will be closely supervised by quality control managers that know the high cleaning standards. These steps can ensure that cleaning progress can bring the best result for your company.
We can also arrange a good cleaning service plan according to your commercial properties to keep it always clean. You can choose the cleaning on many different bases such as daily, weekly or fortnightly routines
Our cleaning team is familiar with your company promises and requirements to focus on, so there's no worry to think about it.
In addition to carpet cleaning services and stain removal, our team can perform regular office cleaning services every day. Regular office cleaning is including office windows cleaning and upholstery. If you need these services in your workplace, let us know about them to organize a cleaning plan for your commercial properties.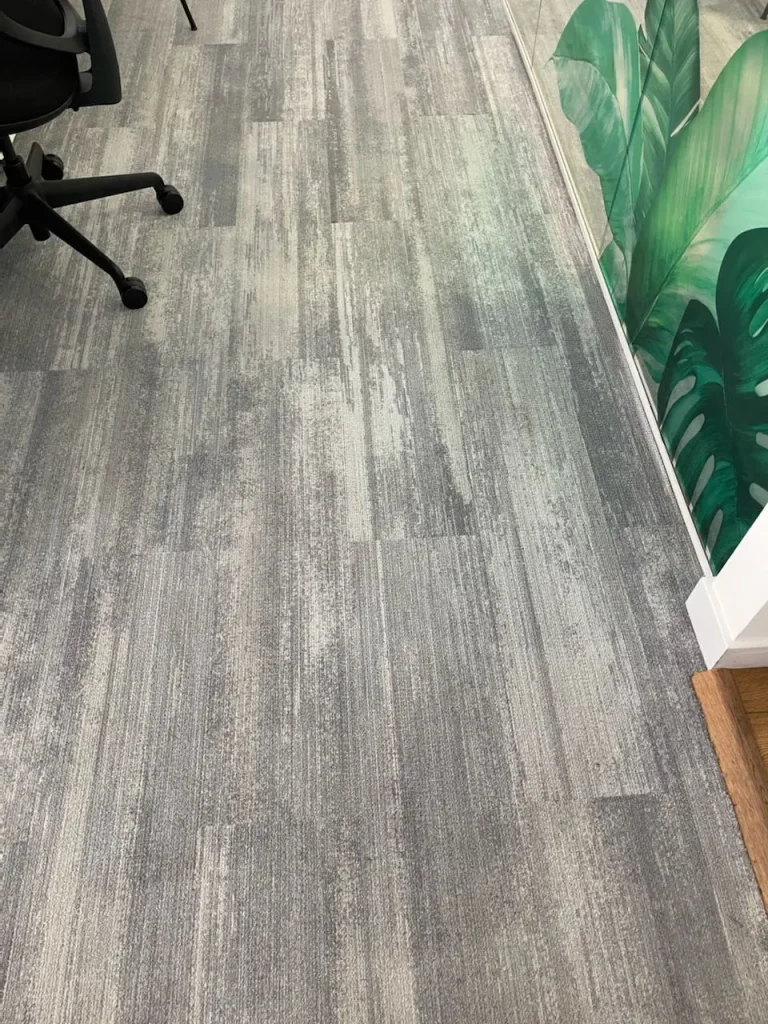 Other commercial carpet cleaning services we provide for your company
In addition to commercial carpet cleaning, we offer a variety of services to maintain the cleanliness and hygiene of your business:
Commercial carpet cleaning – If you need professional carpet cleaning for your business, call us and let us know. A fresh clean carpet can change the image of your company in eyes of your customers or business partners. Vacuuming the carpets and steam cleaning is the main solution for dirty, dusty carpets in your company. All professional cleaners in 4 seasons carpet clean use modern equipment with the best methods to achieve the fresh-looking for your carpets and rugs.
Commercial window cleaning – There's no doubt that clean windows can change the light quality in the building. We can also help you with this problem. Also, good lighting in offices and workplaces can drastically increase employee efficiency. We clean both sides of windows on the inside and outside. Our cleaning experts use a water-fed pole system to clean every window of the building.
Commercial upholstery cleaning – Every office has couches or sofas that need cleaning over time. Our professionals can help to make them clean and fresh like first days.
The Importance of Professional Carpet Care in Commercial Settings
Maintaining clean and well-kept carpets in commercial settings is not just a matter of aesthetics but also plays a critical role in the overall health and safety of the workplace. Professional carpet care goes beyond simple vacuuming; it involves deep cleaning to remove dirt, allergens, and bacteria that can accumulate over time. This is especially important in high-traffic areas where the wear and tear on carpets are significant. Regular professional cleaning not only extends the life of your carpets but also ensures a positive and healthy environment for employees and clients alike. It reflects your commitment to quality and professionalism, enhancing your business's reputation.
To understand the broader implications of workplace hygiene and health, refer to the World Health Organization's guidelines on indoor air quality.
Tips for Maintaining Clean Carpets in Commercial Spaces
While professional cleaning is essential, there are several ways to maintain the cleanliness of your carpets between professional services:
Regular Vacuuming: Daily or at least thrice-weekly vacuuming helps remove surface dirt and prevents it from settling deeper into the carpet fibers.
Immediate Stain Removal: Address spills and stains immediately to prevent them from setting in and becoming more difficult to remove.
Use of Mats: Placing mats at entrances can significantly reduce the amount of dirt and debris brought onto the carpets.
Rearrange Furniture Periodically: This helps avoid excessive wear and tear in certain areas and ensures even usage of the carpet.
Implement a 'No Food and Drink' Policy: In certain areas of your business, this can prevent potential stains and spills.
For more advanced tips on carpet care and maintenance, check out the Carpet and Rug Institute's guide.
Health Benefits of Regular Professional Carpet Cleaning
Regular professional carpet cleaning is essential not just for cleanliness but also for health reasons. Deep cleaning removes dust mites, allergens, and bacteria that can cause various health issues, such as allergies and respiratory problems. It also helps in improving indoor air quality, making the environment safer and more comfortable for everyone. Clean carpets can reduce the risk of mold and mildew growth, which are known to cause health problems. Regular cleaning, therefore, contributes to a healthier workplace, leading to fewer sick days and increased productivity.
For detailed insights into the health benefits of maintaining a clean environment, explore resources provided by the Environmental Protection Agency on indoor air quality.
Frequently Asked Questions about Commercial Carpet Cleaning in London